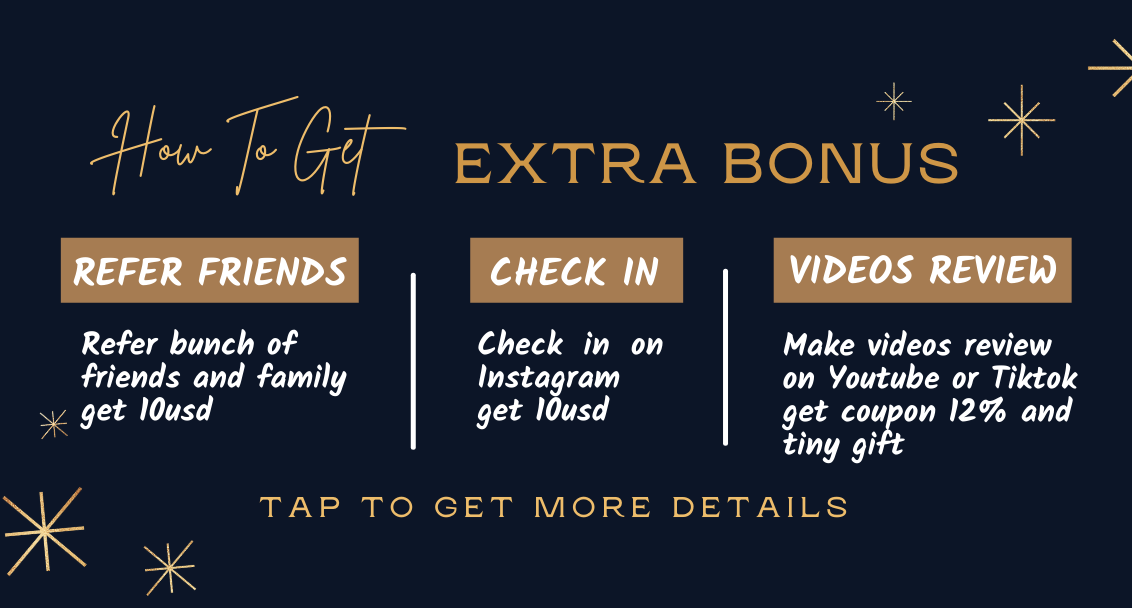 HOW TO GET EXTRA BONUS
REFER FRIENDS
By registering for the refer-a-friend scheme, you can give your friends a reward which is a 10% discount on their order at the okify.ru website. When your friend makes their first order online, you'll receive a reward of $10 and 12% off for your next order online. It's a win-win!
After contacting us, you'll be given a 10% off coupon code to share with your friends, family, or relatives. Simply tell your friends to enter "your code" that we give you into the promotion code box on the checkout page.
Once your friend's order's been confirmed, we'll let you both know when your reward money is available.
And your reward can be paid straight into your current account or your PayPal account at the end of the month.
INSTAGRAM
Follow us on Instagram, post 2-3 pictures or 1 videos of our products to your social accounts and tag name okify_ fashionlover. Take a screenshot of your phone and send it to us.
Each post will get 10usd (get transfer or pay for your next order) Multiple posts be able to get more offers.
TIKTOK and YOUTUBE
Make a review video then post it to your account with a hashtag our name #bagsall #okify . Send us the link, you might get coupon 11% for your next order and a tiny gift
   Whatsapp: +84 782766445
Instagram: okify_fashionlover
Gmail:[email protected]
OKIFY Team.