WE CURRENTLY OFFER THE TWO FOLLOWING PAYMENT METHODS:
1. Remitly app or website: https://www.remitly.com (No Fee)
2. Wise app or website: https://wise.com/ (No Fee)
2. Money Gram app or website : https://www.moneygram.com/intl

----HOW TO PAY BY REMITLY----
Send money online faster and more securely from the United States with Remitly, and discover our great exchange rates and low transfer fees.
Remitly is a digital remittance service on a mission to make the money transfer process faster, affordable, and more transparent. Because we're a digital service, we're able to keep our costs low and pass those savings on to you. All while protecting your hard-earned money as it makes the journey back home.
Official website https://www.remitly.com/us/en
Guideline video
1/ Complete your profile
Enter your name exactly as it appears on your valid ID. We'll also ask for your phone number and address.
Next, enter your date of birth. It's important that you enter your correct birthdate as it appears on your identification, because we may need that information to verify your identity later.
Now it's time to choose how you'd like to pay for your transfer. Enter your bank account information, your credit or debit card information, or the details of another payment method. Your payment
options may vary depending on where you're sending from, and you can always update your payment method for future transfers.
2/ Making transfer
Our currency is Vietnam Dong ( VND) then fill your account
Fill your information card
We accepted Debit card and Credit card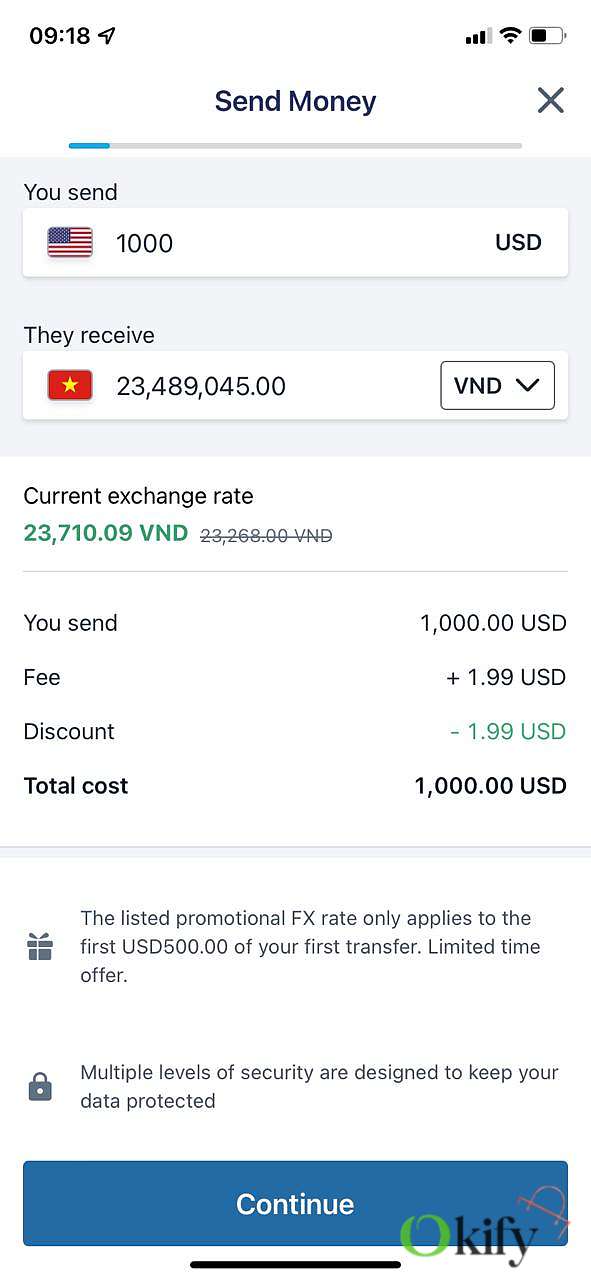 3/ Finish up
Review your transfer summary to make sure everything is correct. Here, you'll see all the details you just entered and the estimated arrival date
When you're ready to send your transfer, select Send Money
=======================================================================
----HOW TO PAY BY WISE----
WISE USER'S GUIDANCE
Wise payments from most countries can be made online at https://wise.com
Wise uses a smart new approach to allow people to send and receive money safely from abroad without the high fees added by most high-street banks. It is an online money transfer service, which lets you transfer money up to eight times more cheaply than with a bank.
Please learn some knowledge about wise from the videos
1. Download an APP (Wise) or go to the Wise official website: https://wise.com -> please choose "personal" -> sign up by your email and log in -> please choose your currency and fill in money amount -> pay attention to the recipient just gets VND (Vietnamese Dong). Please choose "VND", then click "Continue".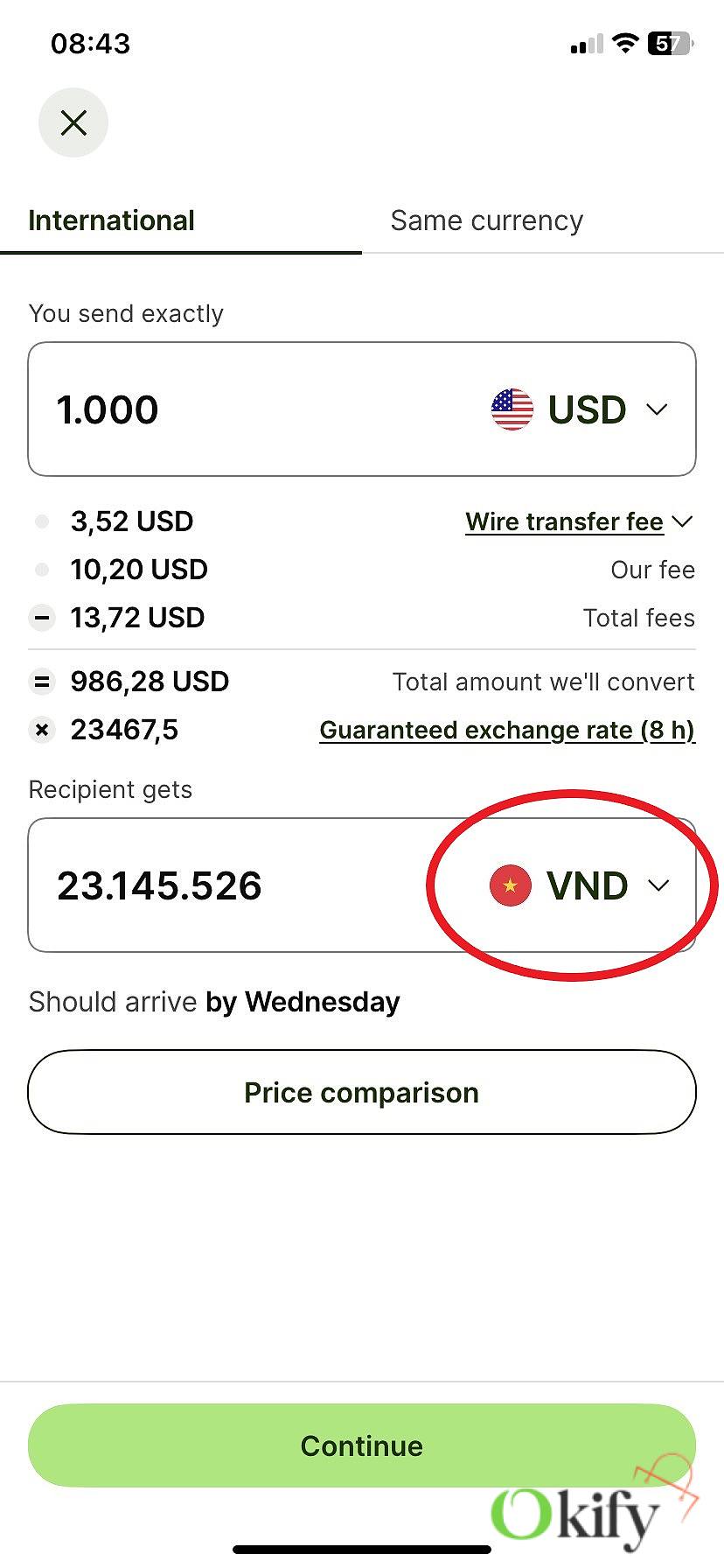 2. Send to "SOMEONE ELSE"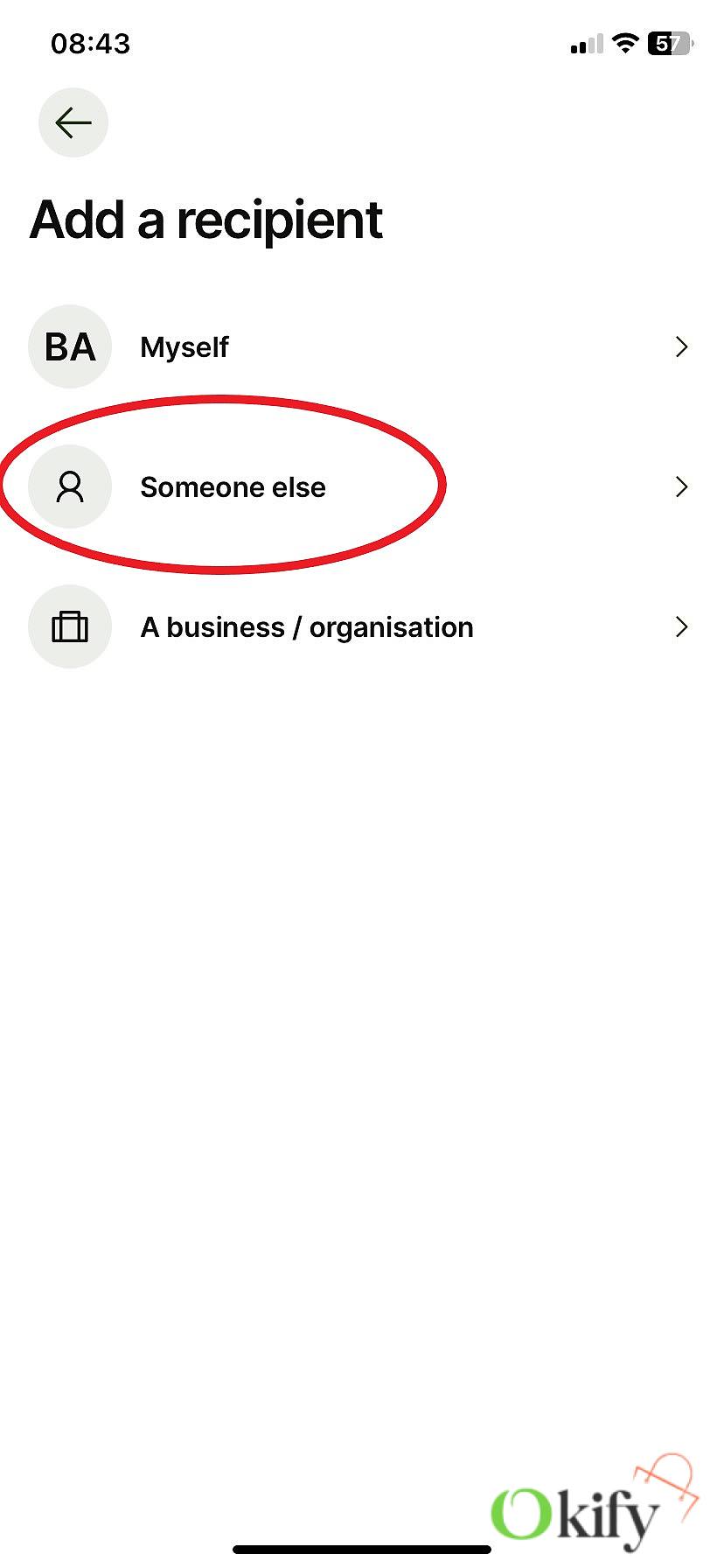 3. Fill in our information card contact seller to get bank account details
Whatsapp: +84 782766445
Gmail: [email protected]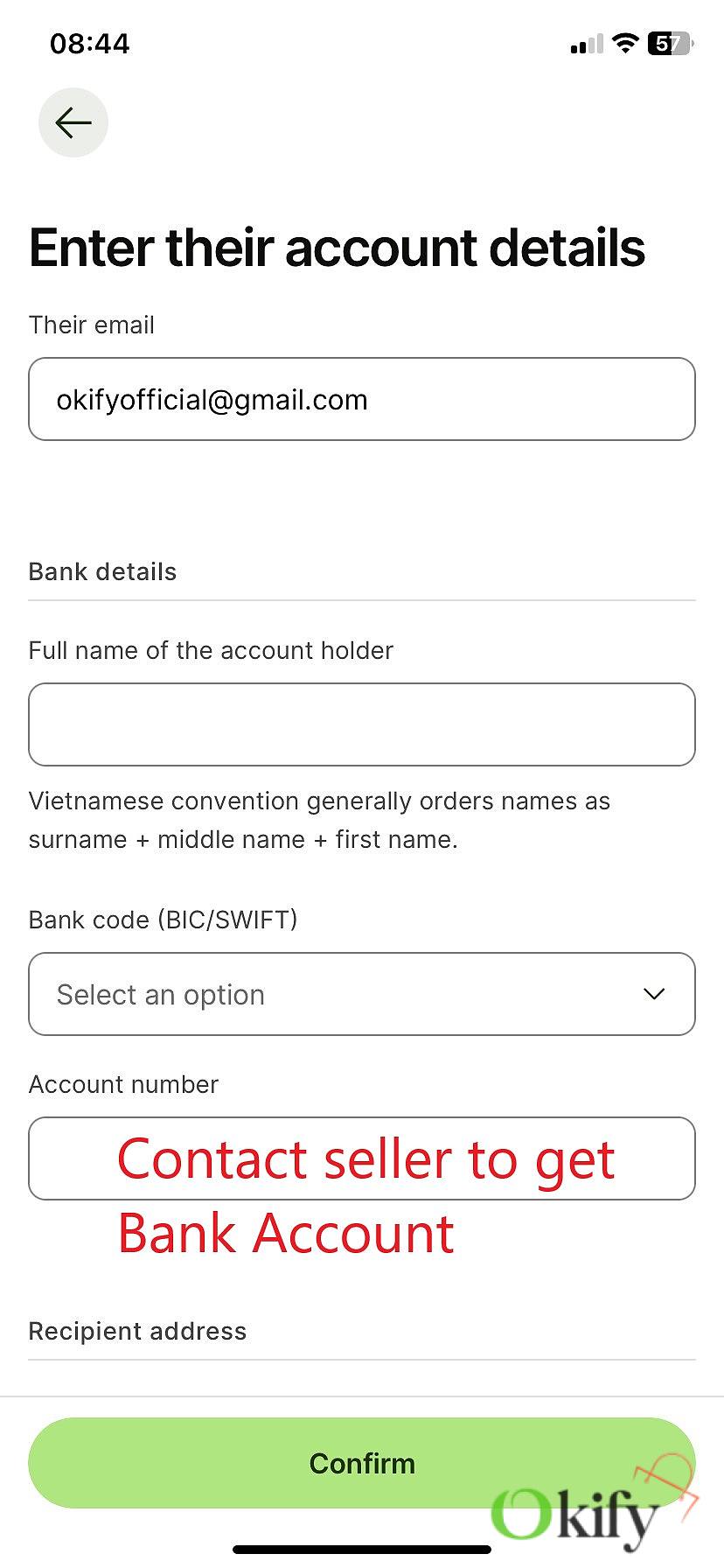 4. Fill your information at Wise .
5. Send screenshot of " Review details" to seller to double check before SEND
NOTICE:
(1).Remind Our recipient currency is VND (Vietnamese Dong) . Please choose VND (Vietnamese Dong) in recipient currency.
(2).Please choose Someone esle .
(3). Please don't forget to put our account number detail (WhatsApp: +84 782766445 or Email: [email protected] to get information) after placed an order on the website.
(4). Purpose of transaction: Send money home to family or Other.
(5). Please just note your order number in reference , no other information please!
(6).We will send QC photos after 3-5 days by Email or WhatsApp. Please check information and items in photos in 24 hours. After that, if you don't have any question or queries, the package will be sent automatically .
After you fulfill the payment, please email: [email protected] or Message to WhatsApp: (+84) 782766445
When I confirm your payment successful, I will arrange the order for you as soon as possible. Your order will not be shipped until we receive payment clearly.
If you don't know how to pay by the transfer wise, please contact us, we will give you some guidance.
Thank you very much! Happy shopping!

======================================================================

----HOW TO PAY BY MONEY GRAM----




Official website: https://www.moneygram.com/intl

https://www.youtube.com/watch?v=iBJq-G6qEWw







How to send money transfers to a bank account

1/ Sign up or log in

Enter your information so that we can verify your identity.




2/ Select a receiver or send to someone new

Tell us to whom you are sending money, how much you want to send and where you are sending.




3/ Select 'Direct to Bank Account' 'Account Deposit' or 'Debit Card Deposit'

Select your preferred online payment option – directly from your bank account, debit or credit card2. Then, choose the 'Direct to Bank Account' 'Account Deposit' or 'Debit Card Deposit' receive method.




4/ Enter Receiver Information

You will need your recipient's full legal name and bank account information.





5/ Review & send!

Review your transaction details and send! Your money will arrive directly to the bank account with no action required by the receiver.







How to start money transfers online and pay with cash


1/ Enter your money transfer information online

Register or log in to your profile. Tell us who you are sending to and how much you want to send. Select 'Cash at a location' and choose a location near you.




2/ Visit your selected MoneyGram Money Transfer agent location within 24 hours

Give your name and payment to the store associate to finish the transaction. Be prepared to show a valid photo ID. (Refer to Send money in person page for more details.)




3/ That's it!

Fast, easy and convenient checkout.





*Is my payment on your site secure?

Please learn some knowledge from the videos

All online payments are safe and secured. Our website has created a secure transaction environment. The ordering system we used is the industry standard for encryption technology-to protect your private information registered on out site, The encryption system provides you with security and peace of mind when your browser and local network supports the use of encrypted date transmissions.

After payments is successful, you can contact us by the following methods. We will arrange the packages and deliver them for you as soon as possible after receiving the money. Thank you for your trust and support

You can contact me for any problems during shopping.




The following is our contact information,

Gmail: [email protected]

WhatsApp: +84 782866445

Instagram: okify_fashiolover




Welcome to Okify, happy shopping.

Okify Team